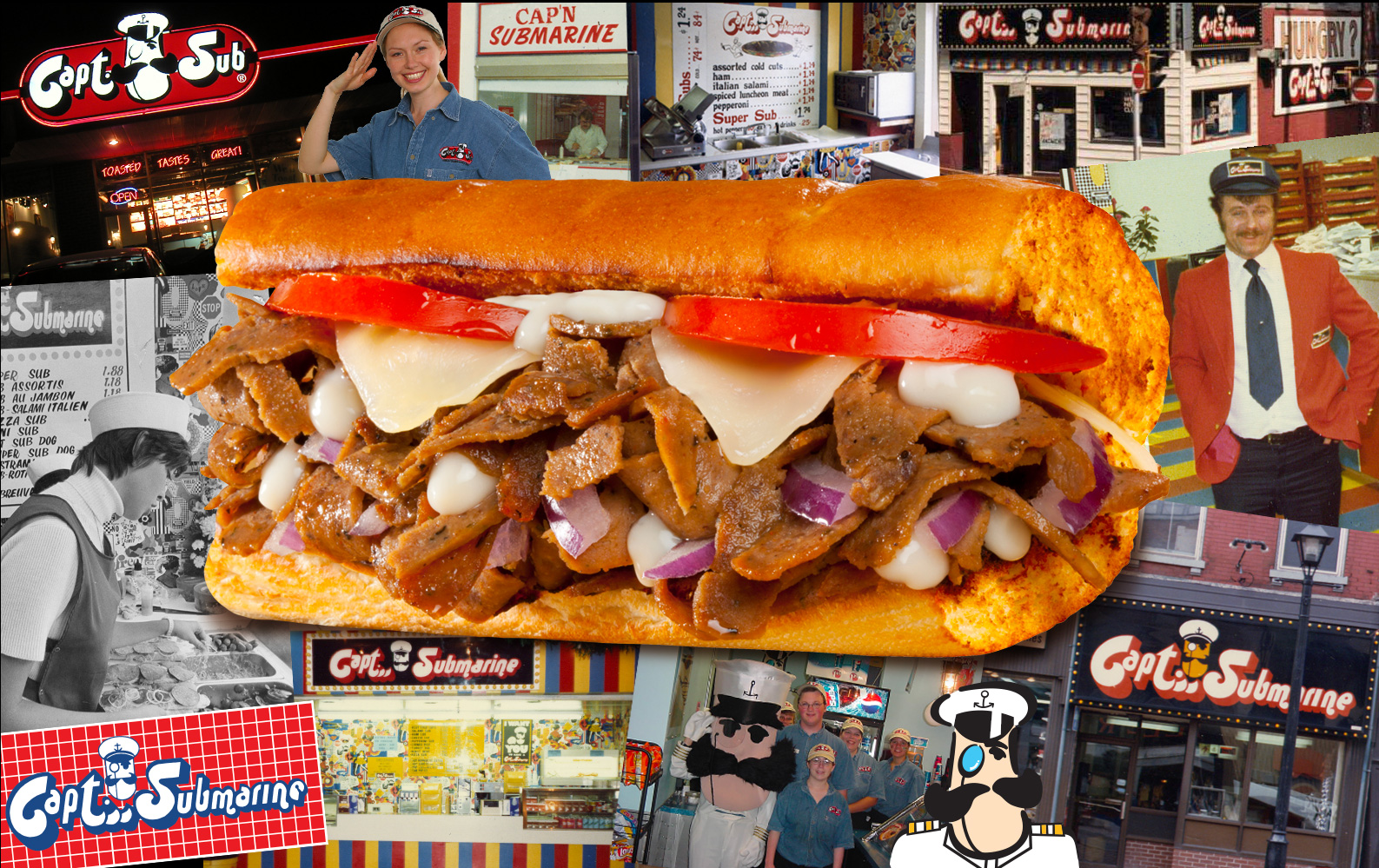 Capt. Submarine has taken time to perfect our toasted subs. We've got 50 years of experience bringing you a perfectly toasted sub, stacked high with delicious deli meats and fresh vegetables.
Since our inception on Kent Street in Charlottetown back in 1972, over the past 5 decades Capt. Submarine has become known as the authentic Atlantic Canadian sub place. We offer the flavours and recipes that Atlantic Canadians love.
Catering to Atlantic tastes, Capt. Submarine is the only submarine franchise offering a variety of recipes using locally sourced, perfectly cooked Donair meat. Our Donair Sub is our best seller and our 'Montreal Style' Smoked Meat sub pleases local palates. In fact, independent researchers compared us with a leading competitor and discovered 74% prefer Capt. Submarine. We outscored the competition in taste, quality and freshness, and we plan to do so for another 50 years or so.
Styles have changed – and while we may not sport the same sailor hats we did back then – our mission has remained the same – to serve Atlantic Canadians the very best subs in the region. Thanks for sharing the journey with us! Now, who's hungry?